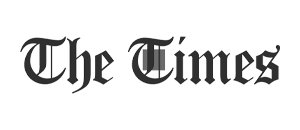 Dr. David Provenzano is one of the most experienced Pain Medicine Experts in the region.
Dr. David Provenzano is the President of Pain Diagnostics and Interventional Care. He serves on the Executive Committee of the Medical Staff, Western PA Surgery Center. He received his undergraduate degree from Colgate University where he graduated Magna Cum Laude and became a Phi Beta Kappa member. He received his medical degree from the University of Rochester School of Medicine and Dentistry. He completed a surgical internship at Thomas Jefferson University Hospital and a residency in anesthesiology at The Western Pennsylvania Hospital. He completed a Pain Management Fellowship at the Dartmouth Hitchcock Medical Center. 
Dr. Provenzano has served as a principal investigator on multiple research studies and published numerous scientific articles. His research interests include neuromodulation, monopolar and bipolar radiofrequency lesioning, and healthcare safety studies. He has lectured at numerous international and national meetings on the management of acute and chronic pain. Furthermore, he serves as an external member of the Robert Morris University IRB. He has clinical teaching appointments including Adjunct Associate Professor in the University of Pittsburgh Medical Center Department of Anesthesia – Pain Medicine Fellowship and Adjunct Clinical Instructor Department of Physician Assistant Rangos School of Health Sciences, Duquesne University. Currently, he is an ex officio board member of the North American Neuromodulation Society and previously served as a Secretary. He serves on the Board of Directors of ASRA Pain Medicine as the President-Elect. He serves on the editorial boards of scientific journals including Regional Anesthesia and Pain Medicine (Editor) and Interventional Pain Medicine (Associate Editor, neuromodulation section). In addition, he is the ASRA Pain Medicine American Medical Association House of Delegates Representative. He has extensive interests and expertise in the conservative treatment of pain originating from the cervical and lumbar spine, neuromodulation and in the utilization of ultrasound for interventional pain management procedures.
Dr. Provenzano resides in Pittsburgh, Pennsylvania.
Across all review platforms
Beautiful first-class surgery centers
Dr. David Provenzano
Dr. David Provenzano is one of the most experienced pain medicine experts in the region, and President of Pain Diagnostics and Interventional Care.
In addition to his private practice in Sewickley, Pennsylvania, Dr. Provenzano is involved in leading-edge clinical research, writing scholarly articles, teaching, and lecturing nationally and internationally on the topic of interventional pain management. In addition, he serves on leadership positions for leading national pain societies.
Conditions
Dr. David Provenzano treats an array of pain conditions, ranging from low back pain, neck pain, persistent pain after spinal surgery, radicular pain (e.g., sciatica), pain associated with lumbar spinal stenosis, complex regional pain syndrome, to cancer and arthritis pain. Search for your pain condition using the link below.:
Low Back Pain
Neck Pain
Nerve Pain
Complex Regional Pain Syndrome (CRPS and RSD)
Cancer Pain
Arthritis Pain
Treatments
Dr. Provenzano offers an array of pain treatment procedures. The key to successful pain management is developing a multimodal treatment plan that may include medications, physical therapy, and minimally invasive procedures such as:
Minimally Invasive Lumbar Decompression
Kyphoplasty
Spinal Cord Stimulation
Radiofrequency Neurotomy
Across all review platforms
Dr. David Provenzano, a leading expert throughout the nation for treating patients who suffer daily from pain, uses advanced diagnostic techniques to assess the source of the pain and develop a comprehensive and safe treatment approach that can significantly reduce your pain.